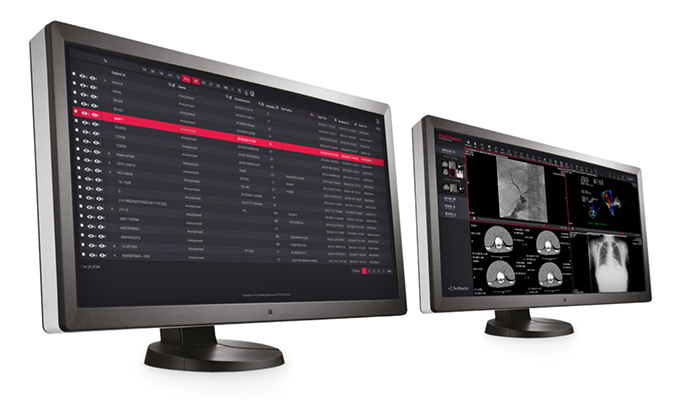 Let's dive into the what is PACS server, history of PACS and how it evolved into what it is now. After that we will delve into what's the difference between DICOM and PACS.
There are no confirm reports when it comes to when PACS became a popular idea and was adopted. According to various reports, the idea started in 1980s or in 1979 precisely. One other source claims the idea started in 1972. Whatever the truth is, it is clear that PACS became a basic concept in 1980s.
The history is also confused about the origin and location of the idea. Some people believe it started in Technical University of Berlin while others credit the University of Kansas for this idea. It can be said that, whatever the truth is, the idea of PACS was shared, innovated and designed by multiple people at the same time.
The early PACS machines were quite basic. They didn't allow communication and sharing of medical images. This was a serious issue for the users and particularly the radiologists when it comes to sharing the images. One medical image created on one device was not accessible on other vendors' devices. Considering this drawback, work has begun on creating a standard system of PACS in 1980s in order to facilitate communication and sharing.
American College of Radiology (ACR) and National Electrical Manufacturers Association (NEMA) played the lead roles in this regard. They also joined other key players of the industry to create the standard PACS system. It took few years to the teams to come up with the modern design. In 1993 the teams were able to design a full-fledged standard PACS system.
This was the beginning of the standard PACS. Over the next two or three decades, different vendors tweaked the system and started offering many other features. PACS started to emerge in the markets in different sizes and versions. Big hospitals used the system initially and it spread to private sectors as well. The vendors made tremendous changes to the system and offered features like workflow management, peer review, 3D reconstruction and reporting.
These days, PACS has become very sophisticated. During this time, Hospital Information System (HIS) and Radiology Information System (RIS) also became popular. Nowadays, PACS is integrated with HIS and RIS for communication patient demographics and report finding. This integration has helped in providing better treatment to the patients.
Difference Between DICOM and PACS
PACS and DICOM are two different things. PACS stands for picture archiving and communication system whereas DICOM stands for digital imaging and communications in medicine. PACS is a sort of cloud based system where the radiologists store image data and reports. PACS offers a type of storage system to the medical sector and the data can be shared with anyone around the world.
DICOM is a digital imaging system. You can understand it as a tool or machine that allows better medical imaging of the patients. In the past film and digital imaging were used like CDs but they were not feasible these days. If you're looking for difference between DICOM and PACS, then know that the new and more sophisticated option is DICOM which allows better, clearer and refined images. This is helpful in disease detection and diagnosis which leads to better treatment for the patients.